Healthy Living: Healthy Lifestyle
Balanced Diet:
When consumed in moderation, you can enjoy delicious Tootsie candies without compromising the benefits of a nutritious, well-balanced diet.
Many Tootsie products are either low-fat or fat free, and several contain less than 100 calories per serving.
Nutrition Labels and Allergen Information:
Tootsie provides the most accurate and updated ingredient statements for each of its products. Consult the Nutrition Chart for each product to determine whether a candy or gum fits into your dietary plan.
All Tootsie products are: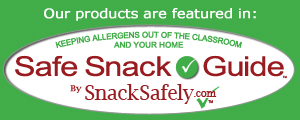 Gluten-Free (All Tootsie products are gluten free except Andes cookies.)
Peanut-Free
Nut Product-Free
Tootsie does not use wheat, barley, rye, oats, triticale, spelt, or any of their components, either as ingredients or as part of the manufacturing process.
Corn and soy products are used during the manufacturing process.
Kosher Products:
Tootsie Rolls, Tootsie Fruit Rolls, Frooties and DOTS have become kosher-certified by the Orthodox Union (OU). "We take great pride in producing wholesome confectionery products with fresh ingredients of the highest quality. This will bring our iconic brands to an entirely new consumer base that can now enjoy our products," said Ellen Gordon, President, Tootsie Roll Industries. Read Full Press Release